Pharmaceutical
Automation for Quality Control – OOS & OOT
A globally active Pharmaceutical and Chemical substance producer and distributor was interested in automating the mammoth task of Out-of-Specification (OOS) and Out-of-Trend (OOT) investigation and processing. Using Intelligent Automation and Artificial Intelligence technologies we automated the investigation, reporting, and analysis of results and samples. This approach has reduced standard manual labor to around 30%, while improving the automation degree to 70% with our intelligent technologies.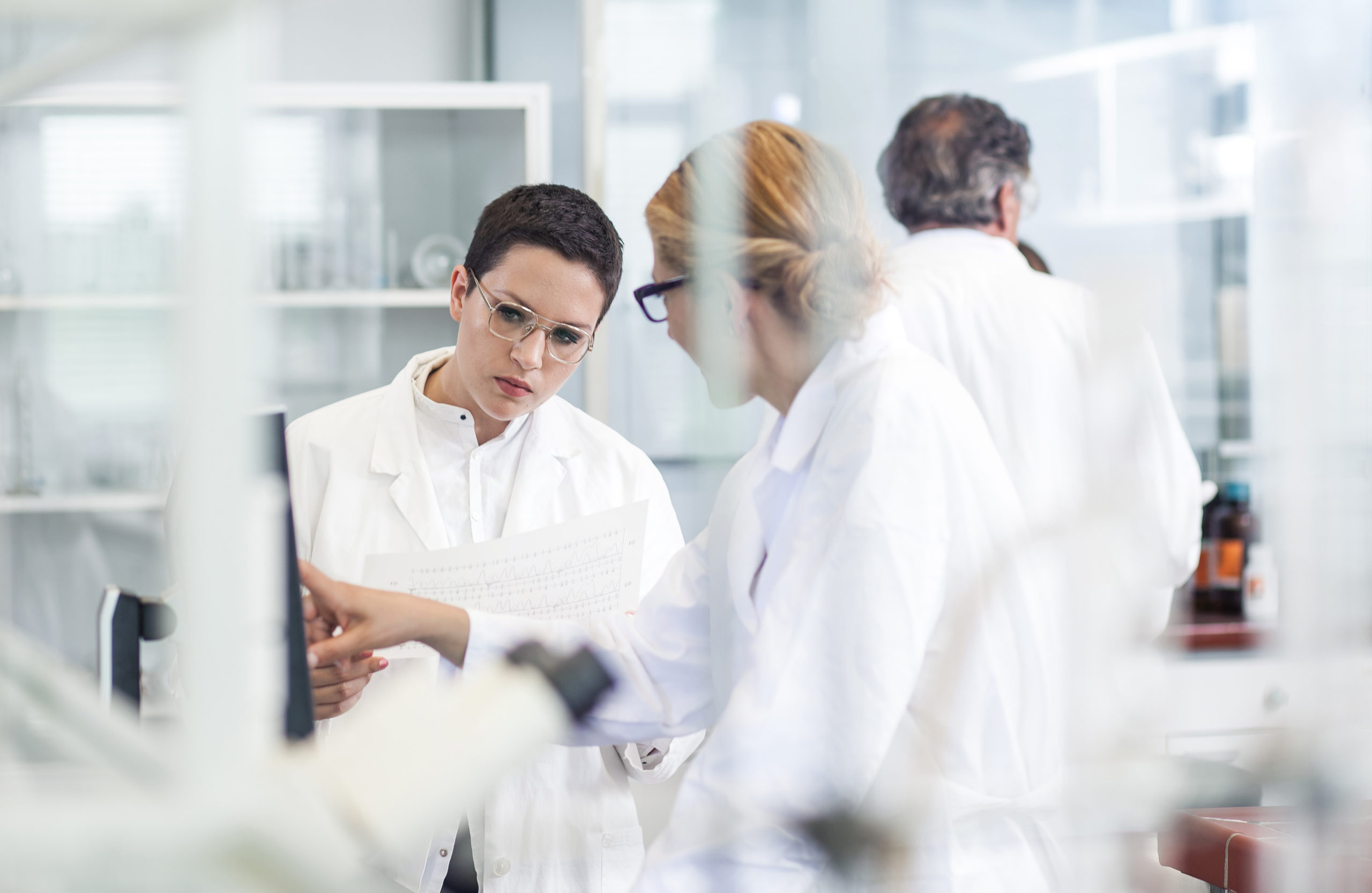 The challenge
For the regular and repeated tracing & monitoring of samples and especially their OOS and OOT, a lot of time and resources have to be invested. Besides the challenges when dealing with the required documentation and paperwork, the investigations and analyses have to be conducted by well trained technical personnel and top experts. Due to the repeated workflows and processes, the chance of errors in regards to transcription, copy & paste, etc. increases drastically – bringing up compliance issues.
The problem
Significant time investment by highly qualified employees
Repetitive serial process for tracing and investigation
No automation of a highly standards-based process – especially in regards to documentation
Customer
Our globally active customer is an allrounder when it comes to Chemical and Pharmaceutical substances. With a broad portfolio, a lot of quality control issues occur, thus requiring high resources in investigation and processing samples and their data.
The solution:
Intelligent Automation with lexoro
To optimize quality control (QC) processes, lexoro has automated the handling and processing of OOS and OOT with the help of Robotic Process Automation (RPA). Thanks to crawler and data processing technologies implemented by lexoro, the investigation, the tracing, and discovery of OOS and OOT can be handled automatically. Furthermore, data processing, updating, and transferring is supported and automated – leaving the experts with precious time for complex tasks.
The process
In the initial phase of developing the specialized and customized solution for our customer, parameters and steps for the investigation were defined. After that, the lexoro Intelligent Automation is able to automatically trace and discover OOS and OOT out of a set of data. The RPA-based crawler generates a standardized list as well for experts to check the results. After that the data and information can be automatically transferred and updated in internal systems for quality control or other. With the help of Artificial Intelligence (Natural Language Processing and Data Science) we were able to analyze and evaluate the results according to the customer´s needs. The very important quality control process has been optimized on many levels to fit the required compliance aspects.
1

Find & Discover
Software robots scan the results & results from the quality control
According to previously defined criteria and parameters, Out-of-Specification samples or Trends can be detected
Simplification for experts through automatic sorting, clustering, and highlighting
2

Transfer & Update
Transfer all documents with relevant information, notes and annotations into the systems used in-house
Update and update existing reports and documents with new results or findings
3

Analyze & Evaluate
Artificial Intelligence turns all data in the system into usable data for evaluations & various analyses (Meta-Data)
Intelligent performance of trend analysis, cluster analysis, etc.
Technologies: Natural Language Processing, Data Science, Machine Learning
The benefits for the customer
Since many recognized sources, approvals or other research-relevant topics are now processed in databases, a crawler offers strong advantages & effects
High degree of automation to accelerate a very manual workflow
100% error-free through RPA technology & support with AI – individually tailored to you
Preventing transcription errors and compliance issues
Problem-free integration of the solution into your existing system landscape – systems remain usable
Have your savings potential calculated now!
Do you want to write your own success story with the help of intelligent automation? Contact our experts for RPA, NLP, NLG
and Machine Learning and learn how much you can save with the innovative automation of your workflows and processes.
Downloads and further content on the use case