Chemistry
REACH out for the Stars
Striving for growth and competitive differentiation Chemical players need to unlock the potential of digitization and process innovation at the same time. Managing R&D, understanding market demands and managing regulatory processes is key to success. lexoro helps clients from the Chemical sector to leverage Intelligent Automation for regulated processes, workflows and documents. Saving up to 75% of valuable resources time. Boosting up compliance time. The best answer to an increasingly difficult recruitment of regulatory experts.
Learn more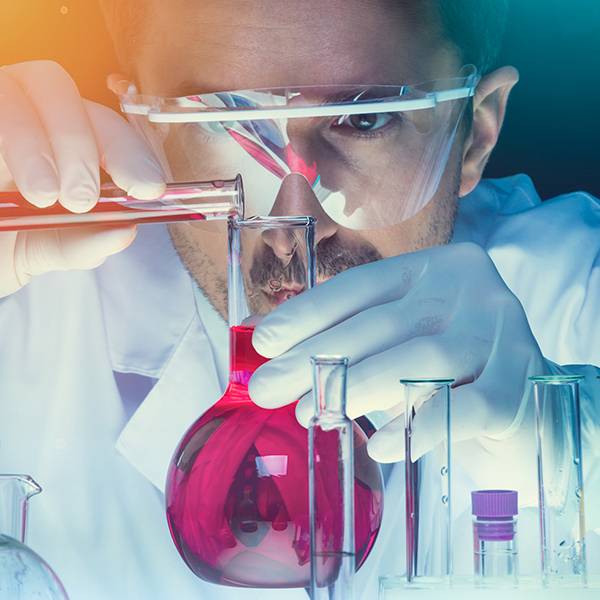 Intelligent Automation unleashes competetive power
The REACH regulation is one of the strictest in the world. Because of its strict obligations, the Chemical industry is depending heavily on synchronized data from multiple sources. Supply Chain partners need to be audited. Various departments need to be aligned. GMP needs to be secured. The regulatory frameworks in various markets require the the deployment of highly qualified experts. Process management is key.
Intelligent Automation can unleash massive productivity gains. Routine work can be automated. Complex information retrieval, classifcation and report generation can be automated through the use of RPA- and Machine Learning technologies like NLP and NLG. We offer Solution Maps with pre-configured templates, A.I. models and document generators. All in line with respective regulatory frameworks like REACH and TSCA.
Smart solutions along the entire product life cycle
lexoro helps you to automate all documents, workflows and tasks within Regulatory Affairs, Clinical Affairs, Quality Assurance & Risk Management, Product Safety and Post-Market Surveillance. Our Solution Maps offer multiple use case components to automate reports like: Safety Data Sheets (SDS), REACH Registration Dossier, Chemical Safety Report (CSR), laboratory reports, Chemical Safety Assessment (CSA), SVHC Dossier (SVHC = Substances of very high concern).
Use case: Complaint management
Pre-filtering & classification of all complaints – according to REACH relevance, quality relevance or other request/complaint.
Direct forwarding of inquiries to the appropriate department
Faster processing of complex inquiries
Standardization, acceleration, transparency in inquiry or complaint management
Degree of automation / time savings → 50%.
Top experts can concentrate on other topics
Get rid of routine work?
Let´s talk about it. Our Solution Experts can give you further insight into Intelligent Automation options along the entire Compliance-Chain.
Let BOTs and A.I. help you in time consuming tasks and refocus your time on real quality work.
Tell us about your wildest automation wishes – and we turn them into reality!
Sign up today for your initial Brainstorming.
In this first, free Kickoff-Meeting we will briefly evaluate automation potentials within your department and company – all in approx. 20 minutes.