Competence Area
Quality Management
Healthcare products are subject to strict quality assurance requirements. This applies both to certification and approval procedures. Quality Control monitors the entire production cycle – starting with the supply of materials through to product delivery. Central to this is that the product should meet customer requirements, production targets and regulatory and normative requirements. The tasks integrate closely with regulatory, manufacturing and R&D activities.
lexoro Intelligent Automation tools help to automate selected processes and procedures within QM.  We can integrate documents, reports and generate SOPs and all related documentation in line with GMP, HACCP or ISO requirements.
Learn more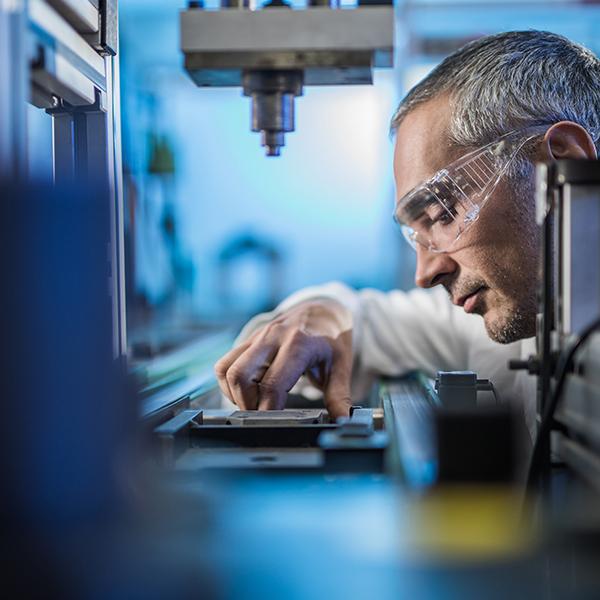 Benefits of Intelligent Automation in Quality Management
lexoro can support your QM-team along all relevant tasks and responsibilities. We deliver tailored automation tools that make your work easier. We free you from routine work and give you tools to monitor and manage the full project cycle. With a holistic view on all task in regard to Regulatory Affairs, R&D, Production and Post-Market-Surveillance.
Automate regulatory documents and general contents that are needed across the organization 

Assure the alignment of Good Clinical Practice, Good Laboratory Practice and Good Manufacturing Practice 

Generate documentation for several ISO standards

Integrate with QM-systems and industry standards (GDP, GMP, cGMP)

Automatically generate audit plans and checklists against applicable standards

Generation of audit reports

Automatically generate and integrate SOPs across the enterprise

Automation of clinical evaluations (CEP, CER)

Automated integration into QM systems (ISO 13485)

Automated auditing of ISO 9001 and 15378 certification status

A.I. anabled complaint management and handling

Compliance of Quality Systems with the FDA (21CFR820)

Generating reports of the corrective actions taken (CAPA)
Experts focused on their activities
Standardization of processes
Get rid of routine work?
Lets talk about it. Our Solution Experts can give you further insight into Intelligent Automation options along the entire Compliance-Chain.
Let BOTs and A.I. help you in time consuming tasks and refocus your time on real quality work.
Tell us about your wildest automation wishes – and we turn them into reality!
Sign up today for your initial Brainstorming.
In this first, free Kickoff-Meeting we will briefly evaluate automation potentials within your department and company – all in approx. 20 minutes.
Intelligent Automation along the entire Compliance-Chain
We enable all critical areas of the value chain with automated solutions. All regulatory workflows, tasks, documents and forms can be integrated into a highly automated suite. Check out your specific area of interest and get inspired by concrete use-cases we delivered to our clients in the MedTech, Pharmaceutical and Chemical industries.